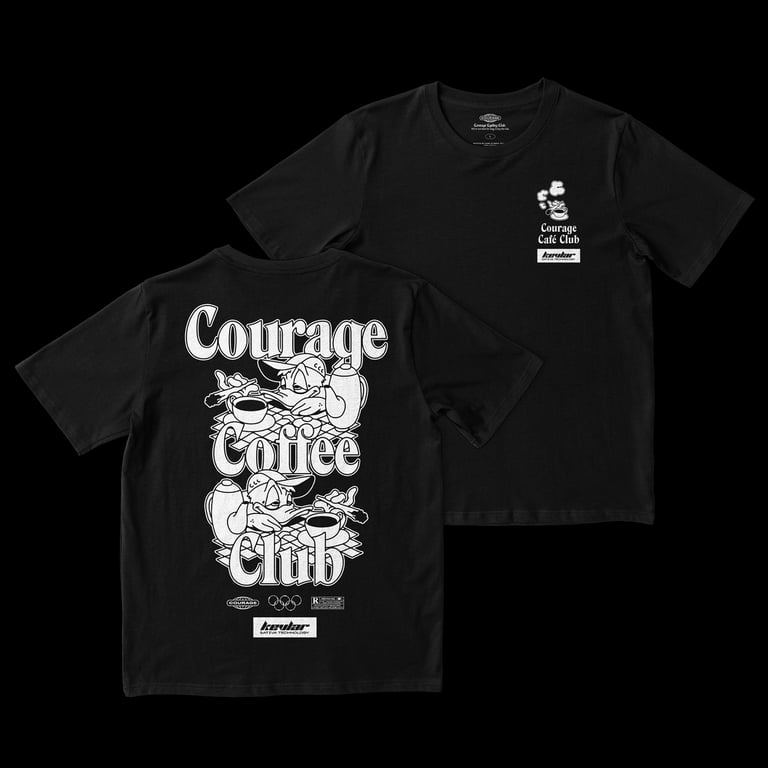 Courage Coffee Club Black
This T-shirt is made out of 100% 210G/m2 Pre-Shrunk Heavy Fabric Coton and Screen Printed by hand in our Parisian Workshop, by people who drink wayyyyy too much coffee.
Classic European Fit, Take your usual size for a tight fit or one above for a slightly oversize feeling. If not sure check the Size Chart :)
Screenprinted Front, Back and in the Neck in the thickest white possible
Ready to ship Worldwide.
- How do you like your coffee ?
- Dark
- No sugar no cream
- Just pain